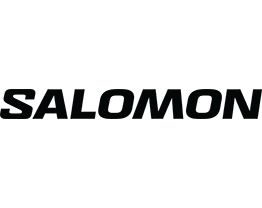 Delivered premounted with Prolink Access Classic binding, this ski set is a great tool for developing your classic skiing skills with added confidence and maneuverability. Featuring an S-CUT shape for control and stability, it eliminates the need for daily waxing thanks to its eSKINGRIP+ insert. Just grab your skis and go!
Features:
Grip and silent: The eSKINGRIP+ technology provides great balance between grip and glide, and you can now manually replace your skin when it's burned (anywhere between 500 and 800km).
Stability and control: The ski's S-Cut shape and medium length provide skiers with additional control and stability for maximum confidence on the snow.
Ready to go: The skis are delivered premounted with Prolink Access Cl binding
eSKINGRIP+: 100% MOHAIR skin with equal balance of grip and glide. You can switch it manually if you want to use the eSKINRACE to get into racing mode!
Heel-Toe Camber: Built to improves glide and acceleration, it provides easy kick and compression when pressing with the forefoot, but remains lifted when pressing with the mid or rear of the foot.
My Custom Ski: The high-quality production process enables you to select the exact ski you need based on your bodyweight.
Specifications:
Accessories List: No Accessories Included
Advanced Features: Integrated Bindings
Assembled Weight (kg): 1.84 kg
Assembled Weight (lb): 4.0565 lb
Assembled Width (cm): 4.6 cm
Assembled Width (in): 1.811 in
Assembled Width (mm): 46 mm
Base Material: Ptex
Core Construction: Polyurethane Core
Maximum Weight Capacity (g): 95000 g
Maximum Weight Capacity (kg): 95 kg
Maximum Weight Capacity (lb): 209.4389 lb
Primary Colour: Black
Primary Material: Plastic Foam
Rocker Type: Full Camber
Ski Type: Cross Country
Skill Level: Intermediate
Sustainability: None
Tail Type: Flat
Thickness (in): 0.393 in
Thickness (mm): 10 mm