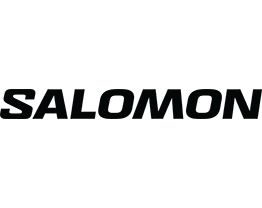 ESCAPE VITANE is a lightweight composite touring pole with feminine styling. Reliable and comfortable, it will deliver years of skiing enjoyment.
Features:
Comfort: EVA Grip feels great in the hands
Set matching: Matches ski graphics
Powerstrap: The easily adjustable, precisely fitting strap providing you with enhanced performance.
Ease of use: Simple, reliable, and durable, from the grip to the composite shaft to the all-conditions basket.
EVA Escape: The Eva Grip with foam on the handle guarantees a more comfortable grip during your Nordic escapes.
Composite 16/11: This composite shaft has a 16mm diameter at the top and tapers down to 11mm near the tip.
Specifications:
Advanced Features: Adjustable Straps
Assembled Length (cm): 160 cm
Assembled Length (ft): 5.2493 ft
Assembled Length (in): 62.9922 in
Assembled Weight (g): 200 g
Assembled Weight (ml): 200 ml
Assembled Weight (oz): 7.0548 oz
Assembled Width (cm): 1.6 cm
Assembled Width (in): 0.6299 in
Assembled Width (mm): 16 mm
Basket Style: Standard
Grip Construction: Mono-Injection
Grip Type: Sport
Primary Material: Aluminum
Shaft Diameter (cm): 1.6 cm
Shaft Diameter (in): 0.6299 in
Shaft Diameter (mm): 16 mm
Ski Pole Type: Cross Country
Sustainability: None