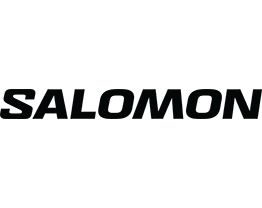 Available in 5cm increments ranging from 70cm to 130cm, it will be easy to find the perfect length of the Escape Alu Junior, whether your young skier wants to ski classic or skate. 
Features:
Durable: The strong aluminum shaft ensures durability so the pole will last through the years.
Composite 16/11: This composite shaft has a 16mm diameter at the top and tapers down to 11mm near the tip.
Comfortable: The EVA Junior grips provide comfort and warmth so kids' hands stay comfortable and happy all day long.
Easy to use: With its simple biathlon strap, this pole is easy to put on and take off, making it the perfect choice for kids enjoying the snow.
Powerstrap: The easily adjustable, precisely fitting strap providing you with enhanced performance.
Mono Material Junior: The durable grip ideal for junior rental poles.
Specifications:
Advanced Features: Adjustable Straps
Assembled Length (cm): 130 cm
Assembled Length (ft): 4.2651 ft
Assembled Length (in): 51.1811 in
Assembled Weight (g): 130 g
Assembled Weight (ml): 130 ml
Assembled Weight (oz): 4.5856 oz
Assembled Width (cm): 1.6 cm
Assembled Width (in): 0.6299 in
Assembled Width (mm): 16 mm
Basket Style: Standard
Grip Construction: Mono-Injection
Grip Type: Sport
Primary Material: Aluminum
Shaft Diameter (cm): 1.6 cm
Shaft Diameter (in): 0.6299 in
Shaft Diameter (mm): 16 mm
Ski Pole Type: Cross Country
Sustainability: None