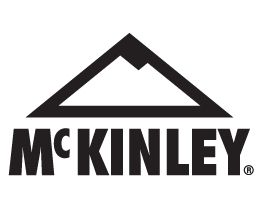 Improve your outdoor walking and hiking experience with the all new MCKINLEY MIGRA 4 TREKKING POLES. Not only will these trekking poles help you to add stability and balance on uneven footing, they will also help to reduce fatigue, engage your upper body and protect your knees from impact when travelling downhill. hiking poles are lightweight and durable enough to keep up with you for miles and miles to come!
Features:
Our MIGRA 04 I trekking poles offer a cushy EVA foam grip that won't slip out of your hand along with lightweight, ultra-high strength aluminium 7075 shafts
Providing you with greater support .
providing you with greater balance so you can enjoy your hike even when the going gets rough.
Specifications:
Accessories List: No Accessories Included
Advanced Features: Adjustable Length, Wrist Straps, Non-Slip Grip
Assembled Length (cm): 135 cm
Assembled Length (ft): 4.4291 ft
Assembled Length (in): 53.1496 in
Assembled Weight (kg): 0.62 kg
Assembled Weight (lb): 1.3669 lb
Collapsed Length (cm): 105 cm
Collapsed Length (in): 41.3386 in
Grip Material: EVA Foam
Maximum Extendable Length (cm): 135 cm
Maximum Extendable Length (in): 53.1496 in
Primary Material: Aluminum
Sustainability: None