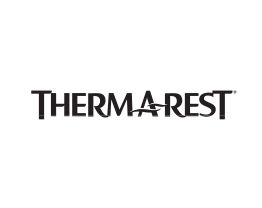 The ultimate in outdoor sleep comfort. This tried and true favourite is adored by many for its superior comfort, great stability and ease of inflation. A great pick for skeptics who are looking to ease into the idea of sleeping outdoors, the plush comfort of the DreamTime will get you hooked! On the outside, a machine washable cover features a soft, microfiber top that makes it easy to brush off pine needles and other debris while providing superior next-to-skin comfort. Inside, is an internal pillow topper with contour-hugging foam providing an additional inch of loft, and a 2.5-in thick self-inflating mattress core, providing the ultimate night's rest away from home. Whether you're decking out the back of a pick-up for a road trip, or just living large on a weekend outdoors, the DreamTime mattress system delivers portable comfort like nothing else.
Features:
Luxurious 3-Layer System: Self-inflating mattress, foam pillow top and plush fleece cover.
Premium Comfort: Foam core offers premium stability, warmth and support.
Self-Inflating: Compressible foam core expands to inflate; add just a few breaths for your desired firmness.
Modular: Protective cover is removable/washable and interior mattress can be used separately. Mattress core is 2.5in thick with an R-Value of 6.
Connect Two: Integrated straps mate with another DreamTime mattress for double-wide luxury.
Specifications:
Dimensions: 72" x 20" x 2.5"
R-value: 10