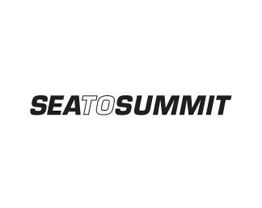 Item #: 331792674
Our Comfort Plus sleeping mats with their dual layer construction provide the most effective system for fine-tuning the level of comfort available in any air mattress today. The two independently pressurized chambers of high-resolution air-sprung cell cells give excellent support by distributing your body Weight: and shape over a large number of independent cells. The cells are offset: a cell on the top layer coincides with a weld on the lower for more uniform support and greater insulation. The top layer can be inflated to your personal comfort, while maintaining a high-pressure base layer for protection from rough or uneven terrain. Both layers can be adjusted independently using the multi-function valve to get just the right level of softness and support.
Features:
The Comfort Plus Regular tapered shape is designed with 548 Air Sprung Cells and the regular rectangular shape is designed with 596 Air Sprung Cells. These revolutionary Air Sprung Cells™ are formed by a matrix of dot welds and function like individual coils in a pocket-sprung mattress for unrivalled support and comfort
The dot welds are offset to provide the highest resolution of Air Sprung Cells
Dual layer design ensures a level of built-in redundancy; if a puncture occurs in one layer of the mattress, the other layer remains fully functional
Because the two layers can be pressurized independently, the top layer can be fine-tuned to your personal comfort, while maintaining a high-pressure base layer for protection from rough or uneven terrain
Patent-pending multi-function valve for really fast and easy inflation, deflation and fine tuning of air pressure
40D rip-stop nylon face fabric offers the right balance between Weight: and durability
Unique aeronautical manufacturing technology: liquid-extruded TPU bonds permanently to the shell fabric, virtually eliminating delamination
An anti-microbial treatment is added to the TPU to prevent issues caused by warm, moist air trapped inside the mat
All Sea to Summit sleeping mats come with a quality stuff sack, a repair kit containing six self adhesive patches and a spare silicone one-way valve insert
Inflation with one of Sea to Summit's optional pumps (Jetstream or Airstream) takes only 30 to 60 seconds; mouth inflation incredibly requires only 8-12 full breaths. Deflation takes moments
Specifications:
Dimensions: 72" L x 21.5" W x 2.5" H (184 x 55 x 6.3 cm)
Weight: 595g (21 oz)
R-Value: 2.5
# of Air Sprung Cells: 548
Packed Size: 4" x 6.5" (10 x 17 cm)
Very comfortable and light
Bruce
Edmonton
May 14, 2016
Bought this mat last year to hike the North Boundary Trail in Jasper. The mat performed great. Two layer of cells allowed me to have the bottom inflated hard to keep my hips of the ground and the top layer a little softer for comfort.