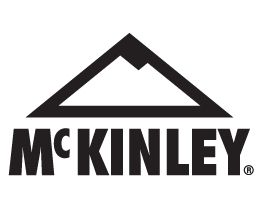 Functionality is at the heart of the McKINLEY Jr. Active 5 sleeping bag. This junior model brings a protective profile to your little ones, featuring a thermal hood and zipped draft tube. Keeping your kid snug and insulated is the combination of polyester materials throughout this design — 190 T on the exterior shell and 170 T along the interior lining.
Features:
Thermal Hood - Additional thermal collar around the face, usually offered with 3- and 4-season sleeping bags
Draft Tube with Zip Protection - Thermal insulation along both sides of the zipper to avoid cold bridges. This additional insulation is important in low temperatures
Zip Protection - Strip of fabric along the zipper for smooth, jam-resistant operation.
Specifications:
Accessories List: Hood
Advanced Features: Zipper Closure
Assembled Length (cm): 190 cm
Assembled Length (ft): 6.2336 ft
Assembled Length (in): 74.8032 in
Assembled Width (cm): 75 cm
Assembled Width (in): 29.5276 in
Assembled Width (mm): 750 mm
Certifications: No Certifications
Comfort Temperature Rating (°C): 6 °C
Comfort Temperature Rating (°F): 42.8 °F
Compressed Volume (gal): 38.3049 gal (US)
Compressed Volume (l): 145 l
Compressed Volume (qt): 153.22 qt (US)
EN Rating: Not Applicable
Fill Material: Polyester
Fill Weight (g): 1050 g
Fill Weight (mL): 1050 ml
Foot Circumference (cm): 21 cm
Foot Circumference (in): 8.2677 in
Hip Circumference (cm): 0 cm
Hip Circumference (in): 0 in
Interior Lining Material: Polyester
Lining Colour: Blue
Lower Limit Temperature Rating (°C): -13 °C
Lower Limit Temperature Rating (°F): 8.6 °F
Pack Size: 35
Primary Colour: Blue
Primary Material: Polyester
Product Use(s): Outdoor Adventures, Sleeping, Camping
Season: Summer
Shoulder Circumference (cm): 35 cm
Shoulder Circumference (in): 13.7795 in
Stuffed Stack Height (cm): 0 cm
Stuffed Stack Height (in): 0 in
Stuffed Stack Length (cm): 0 cm
Stuffed Stack Length (in): 0 in
Stuffed Stack Weight (lbs): 0 lbs
Sustainability: Performance
Type of Sleeping Bag: Hooded Rectangular
Zipper Placement(s): Half zip right