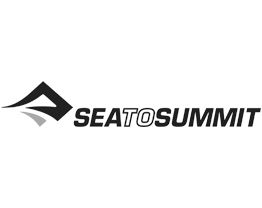 The Pocket Shower is made of the same high quality, wear-resistant, waterproof fabric as the STS Lightweight Dry Sacks and features the same roll-top closure. Built into the base is a compact showerhead that operates with an easy-to-use on/off twist mechanism to adjust the flow of water. The black fabric soaks up sun during the day at basecamp for a warm shower.
Features:
Super compact and light: zips into a pouch that measures only 3 in x 6 in and weighs just 4.25 ounces
Gives about an 8 and a half minute shower with shower head fully open
Contoured shower head with graduated apertures for equal spray dispersion
Simple and easy-to-use twist mechanism for turning on/off and for flow adjustment
Bar tack attached Delrin™ D rings
20 foot cord included
For multi-function, the Pocket Shower can also be used as a regular dry sack to transport clothes or sleeping bag
Specifications:
Size: 10L
Weight: 120 g / 4.25 oz.