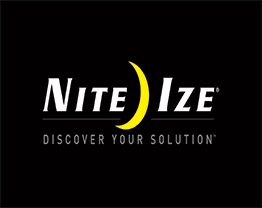 By combining a strong bendable wire interior and durable, grippy rubber exterior, this 18" Gear Tie Loopable is perfect for organizing, cinching, and securing almost anything. The sturdy, integrated loop allows you to thread the other end through it and pull to bundle your gear, secure items to your pack, and so much more. Designed to last, these Gear Ties make organization a cinch.
Features:
Perfect for keeping your gear accessible and organized
Loop, cinch, twist, and store almost anything
Integrated loop allows you to cinch this Gear Tie around nearly any object - perfect for bundling yoga mats, hanging bird feeders, cinching down tarps, and so much more
Attach it nearly anywhere to keep your gear right at hand
Tough rubber shell provides excellent grip
Won't scratch or mark
Strong internal wire holds its shape
Quick and easy to attach and detach
UV resistant and weatherproof - use indoors or outdoors
Twist it, tie it, reuse it!