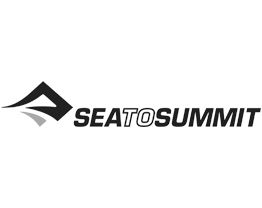 These lightweight Accessory Straps will be one of the most versatile items in your gear bag. A few handy uses include strapping gear to roof racks, lashing dry bags together and attaching gear to your backpack. They have a particularly high strength rating and are super lightweight with the use of an anodized aluminum alloy buckle.
Features:
Adjustable in length, these rugged nylon straps feature anodized aluminum alloy buckles
Package of 2
Use these Sea to Summit Alloy Buckle accessory straps to lash gear onto your kayak, backpack, car rack and much more.
Buckle made from lightweight anodized 6061 aluminum
Sea to Summit accessory straps are rated to 275 lbs.
Specifications:
Assembled Height (cm): 1 cm
Assembled Height (ft): 0.0328 ft
Assembled Height (in): 0.3937 in
Assembled Length (cm): 200 cm
Assembled Length (ft): 6.5617 ft
Assembled Length (in): 78.7402 in
Assembled Weight (kg): 0.04 kg
Assembled Weight (lb): 0.0882 lb
Assembled Width (cm): 1.875 cm
Assembled Width (in): 0.7382 in
Assembled Width (mm): 18.75 mm
Number of Pieces: 1
Primary Colour: Grey
Type of Camping Accessory: Camping Appliance Parts