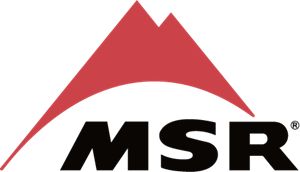 The next-generation MSR PocketRocket 2 stove takes everything impressive about the iconic original and puts it into an even smaller and lighter high-performance design. Barely noticeable in your pack, it's fast at camp, boiling 1L of water in 3.5 minutes. The Precision flame control goes from torch to simmer, while the WindClip windshield boosts efficiency in breezy conditions. The New folding pot supports create an exceptionally tiny packed size, and they now accommodate a wider range of vessels—pair this stove with the MSR Titan Kettle for the ultimate fast and light kit.
Features:
Ultralight: Weighs just 73 g (2.6 oz.)
Fast: Boils 1 liter of water in just 3.5 minutes.
Includes: Ultralight, hard-shell carry case.
Compact: Folding pot supports pack exceptionally small, fitting into an MSR Titan or Insulated Mug.
Strong: Robust pot supports offer excellent stability.
Wind-Resistant: WindClip™ wind protection and focused burner pushes a persistent, solid flame.
Specifications:
Accessories List: Carry Case
Advanced Features: Lightweight
Assembled Height (cm): 7.87 cm
Assembled Height (ft): 0.2582 ft
Assembled Height (in): 3.0984 in
Assembled Length (cm): 3.3 cm
Assembled Length (ft): 0.1083 ft
Assembled Length (in): 1.2992 in
Assembled Weight (kg): 0.07 kg
Assembled Weight (lb): 0.1543 lb
Assembled Width (cm): 4.3 cm
Assembled Width (in): 1.6929 in
Assembled Width (mm): 43 mm
Camping Style: Backpacking
Fuel Type(s): Isobutane
Ignition Type: Manual
Minimum Operating Temperature (°C): -5 °C
Minimum Operating Temperature (°F): 23 °F
Number of Burners: 1
Primary Colour: Silver
Primary Material: Steel
Stove Type(s): Single burner
Total Heat Generated (BTU): 8700 Btu