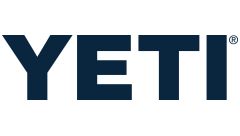 The YETI Tundra® 45 combines versatility with durability. This premium cooler is infused with that legendary YETI toughness — a durable rotomolded construction and up to two inches of PermaFrost™ Insulation. Which is to say it's built to last and will keep your contents ice-cold even in sweltering conditions, like a triple-digit summer day in central Texas. No bowing, cracking, or melting here.
Features:
Extra-thick walls hold up to 7.6 cm of insulation for unmatched temperature retention.
ROTOMOLDED CONSTRUCTION
Pressure-injected polyurethane foam in the walls and lid locks in that just-packed temp.
Specifications:
Accessories List: Rubber Latches, Insulated Cover, Handle, Storage Tray, Ice Packs, Drain Valve, Tie Down Kit, Freezable Divider
Advanced Features: Easy to Clean, BPA Free, Eco/Eco-Friendly, Lockable, Leak Resistant, UV Resistant, Water Efficiency, Floating, Insulated
Assembled Depth (cm): 41 cm
Assembled Depth (ft): 1.3451 ft
Assembled Depth (in): 16.1417 in
Assembled Height (cm): 39 cm
Assembled Height (ft): 1.2795 ft
Assembled Height (in): 15.3543 in
Assembled Weight (kg): 10.4 kg
Assembled Weight (lb): 22.928 lb
Assembled Width (cm): 65 cm
Assembled Width (in): 25.5906 in
Assembled Width (mm): 650 mm
Certifications: No Certifications
Closure Type: Fold-over
Graduated Measurements: Not Applicable
Hot/Cold: Hot/Cold
Jug/Cooler Type: Ice Bucket
Non-toxic When Used as Intended: Yes
Number of Pieces: 1
Power Source: Not Applicable
Primary Colour: Red
Primary Material: Polystyrene
Product Use(s): All-Purpose