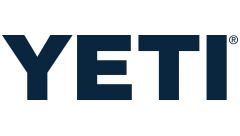 If you regularly find yourself in the wilderness on long hunting or fishing trips, the Tundra® 250 commercial-grade cooler is your new best friend. Going by sea? It's perfect for offshore sport or commercial fishing. It's big enough to hold wahoo, tuna, and amberjack, and the integrated tie-down slots keep your catch in place. The UV-resistant polyethylene material won't fade or crack from being in the sun all day. Going by land? The Tundra 250 is one large cooler that lets you pile in a quartered moose, elk, or several deer, and the freezer-style gasket means your meat will stay fresh the whole trip.
Features:
For avid hunters and anglers who are out for big game
UV-resistant body can hold up to harsh sun, year 'round
FATWALL™ Design : Extra-thick walls hold up to two inches of insulation for unmatched ice retention.
Rotomolded Construction : Makes it armoured to the core and virtually indestructible
Permafrost™ Insulation : Pressure-injected commercial-grade polyurethane foam in the walls and lid makes sure your ice stays ice.
Specifications:
Outside Dimensions: 21 1/4" × 55" × 22 5/8"
Inside Dimensions: 15 1/2" × 47 1/4" × 15 1/2"
Empty Weight: 70 lbs