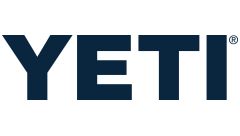 Item #: 332396646
The YETI® Tundra® 210 is one of YETI's deepest outdoor coolers with a smaller, cubed footprint. That cavernous space combined with less surface area lets you haul a mighty load of food or drinks without taking up too much space in your truck, trailer, or boat. Of course, all that efficiency of space doesn't do you much good if it can't keep your supplies cold. But come on — this is a YETI. All that makes this the perfect cooler to take to the remote job site, on extended hunting and fishing expeditions, longer camping trips, all-day tailgates, or any other endeavor that requires maximum carrying capacity.
Features:
Holds 140 cans with recommended 2:1 ice-to-contents ratio
Taller body makes for higher capacity while still maintaining small footprint
Perfect for extended hunting or fishing trips
FATWALL™ Design : Extra-thick walls hold up
to two inches of insulation
for unmatched ice retention.
Rotomolded Construction : Makes it armoured to the core and virtually indestructible
Permafrost™ Insulation : Pressure-injected commercial-grade
polyurethane foam in the walls and lid
makes sure your ice stays ice.
Specifications:
Outside Dimensions: 24" × 39 3/8" × 25 1/2"
Inside Dimensions: 19 3/4" × 31" × 17 3/8"
Empty Weight: 62 lbs