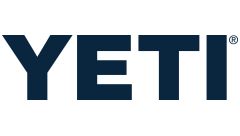 Item #: 332396640
The Tundra® 160 is designed for those guys and gals who are in the field or on a boat season after season, for whom ordinary coolers just won't cut it. Durable? You bet. This large cooler is made from the same rotomolded polyethylene as white-water kayaks. And the molded-in Never Fail™ Hinge System means you'll never have to replace a busted hinge again. Superior cold-holding power? The FatWall™ Design and ColdLock™ Gasket will help you spend more time doing what you love and less time restocking ice. Large? You bet. Whether you regularly bag big game or haul in gaffers, the YETI Tundra 160 has enough room to hold an elk, multiple deer, or larger offshore species.
Features:
Holds 100 cans with recommended 2:1 ice-to-contents ratio
Designed for extended hunting or fishing excursions
Can hold larger offshore species like tuna and wahoo
Fits an elk or multiple deer
FATWALL™ Design : Extra-thick walls hold up
to two inches of insulation
for unmatched ice retention.
Rotomolded Construction : Makes it armoured to the core and virtually indestructible
Permafrost™ Insulation : Pressure-injected commercial-grade
polyurethane foam in the walls and lid
makes sure your ice stays ice.
Specifications:
Outside Dimensions: 21 1/2" × 45" × 19 1/2"
Inside Dimensions: 15 1/2" × 37 3/8" × 12 3/8"
Empty Weight: 54 lbs