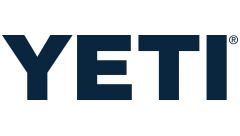 YETI® Tundra® 125 is your go-to ice chest. Built from virtually indestructible rotomolded polyethylene with up to 3 inches of PermaFrost™ Insulation in the walls and lid, it's your best bet for keeping ice on longer journeys. When used as a durable marine cooler, it offers ample space to hold the whole crew's limit of snapper, redfish, or trout. Plus, it doubles as a seating bench to save room on board. And the No Sweat™ Design prevents puddles from forming aboard your trusty vessel. As a hunting buddy, it excels at keeping a quartered deer preserved while you kick back with a few drinks by the fire. And like all YETI coolers, the Tundra 125 is certified bear-resistant — whatever you stash in this heavy-duty large cooler will still be there come morning.
Features:
Holds 81 cans with recommended 2:1 ice-to-contents ratio
Can fit two quartered deer or several limits of redfish, snapper, or trout
Fits enough food for the entire family or guiding crew for extended trips
Rotomolded construction can stand up to the hazards of the wild
FATWALL™ Design : Extra-thick walls hold up to two inches of insulation for unmatched ice retention.
Rotomolded Construction : Makes it armoured to the core and virtually indestructible
Permafrost™ Insulation : Pressure-injected commercial-grade polyurethane foam in the walls and lid makes sure your ice stays ice.
Specifications:
Outside Dimensions: 20" × 40" × 19 1/2"
Inside Dimensions: 14 1/2" × 32 3/8" × 121/2"
Empty Weight: 48 lbs