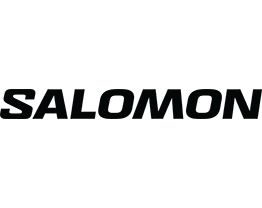 Designed for a snug fit and minimum movement, the ACTIVE belt enables you to keep all your essentials close at hand whether you're on the trail, slopes or mountain path. With a lightweight water bottle and large pocket for gels, the belt help keep you energized and hydrated.
Features:
Easy to use: With an intuitive closure system, effortlessly adjust the belt for a tighter, snugger fit on any terrain.
3D bottle included (600 ml/20 oz): The 3D shape of this bottle is more ergonomic than a classic bottle. It stays in the right place, reduces pressure on your hips and offers the best grip when carried by hand.
Customisable length: Easily adjusts to any size. Open the end belt buckle, cut to the proper length, and reposition the buckle.
Quick access: The lightweight water bottle is angled at 45 degrees to make it easier to reach and put back, while the large pocket is ideal for storing smaller items like gels.
Versatile: This belt provides optimized hydration and storage for an array of activities throughout the year - whatever the weather - including running, hiking and skiing.
Specifications:
Accessories List: No Accessories Included
Advanced Features: No Advanced Features
Bag Style: Fabric
Bag Type: Hydration Pack
Sustainability: PFC – Free Water Repellency
Theme: No Theme