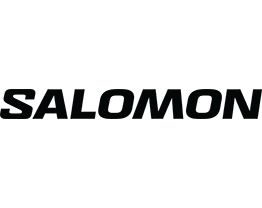 Ideal for all your trails, the SOFT RESERVOIR 1.5L will keep you hydrated and energized on the go, shrinking as you drink to limit water bounce. The reservoir combines soft materials, shorter routing and optimized slider grip for practical comfort kilometer after kilometer.
Features:
Short underarm routing: The reservoir offers you a logical and 30% shorter way to get more water to your mouth with a high flow rate for less fatigue.
Comfort: This soft flexible reservoir shapes to fit your bag and shrinks as you drink to limit water bounce. The new slider is also softer on your back.
Plug-n-Play system: A 'click' valve that makes it easy to disconnect the tube from the bladder, even when the bladder is full.
Easy to use: The updated slider has extra grip that makes refilling and emptying easier, even with cold or sweaty hands.
PVC, bisphenol - A free: FDA approved polyurethane.
Lateral exit: For underarm routing.
Specifications:
Accessories List: No Accessories Included
Advanced Features: No Advanced Features
Bag Style: No Bag
Bag Type: Not Applicable
Theme: No Theme