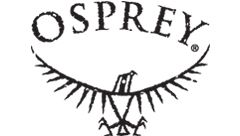 Item #: 331893724
Trek with confidence with the Osprey Atmos pack. This expedition pack is designed with Anti-Gravity suspension technology, allowing you to move as if you weren't wearing a pack. The suspended harness has stiffened load lifters, helping you maintain your balance for load transfers. The simple torso adjustment gives you the perfect fit, and plenty of zippered and mesh pockets make a great spot for your map, compass and essentials. With a trekking pole attachment, dual ice tool loops and lowered sleeping bag compartment, this Osprey pack does it all.
Features:
The floating top lid can extend to accept oversized loads or can be removed from the pack body for weight saving lidless use.
Osprey's FlapJacket™ provides compression and protection from the elements for the main pack compartment when the top lid is removed.
The dual ice tool loops and clove hitch style bungee tie-offs provide secure tool attachment and transport
Sleeping pad straps allow for quick, secure external gear attachment. They can be fully removed to save weight. Not available on the Atmos/Aura 50.
Dual zippered front panel pockets provide extra storage to items that need to be readily accessible. *Only available on Atmos AG 65 & Aura AG 65
Dual upper side compression straps stabilize loads while lower, cross functional compression straps also serve as external gear carry straps.
The internal compression straps help to stabilize the load.
Osprey's Stow-on-the-Go™ trekking pole attachment system is designed to quickly attach and carry trekking poles while wearing a pack or making a quick scramble through rough terrain.
The Fit-on-the-Fly™ hipbelt pads extend 5"/15cm to accommodate different hip sizes while providing a custom fit
The adjustable harness allows the user to easily adjust the torso length of the pack by using the easy release cams behind the harness yoke
The Atmos/Aura Anti-gravity™ backpanel is a continuous panel of lightweight mesh extending from the top of the backpanel to the hipbelt to provide unmatched comfort and ventilation. The seamless structure contours automatically to the body providing outstanding fit and unrestricted movement.
Specifications:
Volume: 50L
Weight: 2.69lbs. / 1.22kg.
Dimensions: 31 x 14 x 16" / 78 x 35 x 40cm.
Load Range: 25-40lbs. / 11-18kg.
Fabrics: Main (100D X 630D Nylon Dobby) Accent (210D High Tenacity Nylon) Bottom (420HD Nylon Packcloth)
Started me on Osprey
Drew
Hong Kong
November 01, 2017
This pack got me started on Osprey packs and I'll never look anywhere else. Every time I load it up I'm surprised at how much I can carry without feeling burdened or weighed down. It's a bit more complicated than a regular backpack and It does NEED* to be adjusted and sized properly but once it is and you have the proper distribution of weight into your pelvis it's an amazing pack. The anti-gravity system and really all of Osprey's packs with the mesh air flow areas are a godsend. I live in Hong Kong where you can pour sweat just waiting for the bus sometimes and regular backpacks just soak through immediately. The mesh suspension systems eliminate that problem completely. I do wish there was a bit more for organisation in the top compartment. Some dividers would help a lot as the main difficulty I have is how much things tend to bounce around and shift so I can't find the things I need while other things are falling out. The belt pocket zippers are a bit tricky but this can be a good thing in cities, especially on my little talon 22, you can store things in them without fear of pickpockets easily accessing them.
Most comfortable pack in 50 years
Norm T
Cobb, CA
August 20, 2017
This is the most comfortable backpack I have owned in 50 years I have tried 8 packs in the last 10 years and by far the osprey AG 50 is the most comfortable. It would be nice to have an option with a lighter material to cut a little weight
This has been serving me great!
Chase
Asheville, North Carolina
August 01, 2017
I have been using it on several hiking trips from 3 days to 28 day. It has been serving me quite well as a field instructor working with a crew. The only constructive I can find for this pack is that the zero gravity feature does not work well when the pack is fully loaded. That being said I love this pack, I have plenty of places to tuck gear and is pretty easy to keep balanced even when fully packed.
Ex.
the man from israel
israel
February 06, 2017
in trails in jerusalem forest, from the sea to the kinert and the "golan trail"
Good product
Bondo
Missouri
October 28, 2016
I bought this pack for a 2 week trip to Switzerland. I carried it everyday as a daypack for my family with jackets, rainwear, water, snacks 2 cameras, several lenses (guessing 25-30#) I'm 5'9 and on the short side of 50. AG Anti gravity-Osprey didn't beat this basic physics concept but I have to say carrying this pack all day was not bad at all. I've carried several different packs and this one has a lot going for it. The waist belt takes some getting used to, it doesn't stay open, you'll learn to anticipate this when putting it on. The top flap for you minimalist (Osprey installed a top flap when the top compartment is removed) was a hinderance to say the least thisreally tried my patience, it always seemed to be in the way but a long way from a deal breaker. I too used this pack as a carry-on for the entire trip Columbia MO to Zurich I believe Osprey nailed the load suspension, it carries well and adjustability is off the charts. I was able to carry this comfortably for technical day hikes in the Alps with a tight fit to the opposite for walks in the city. This is worth the money!
Backpacked Europe
Bailey the Backpacker
Madison, WI
October 07, 2016
Backpacked Europe for 51 days summer of 2016. Pack was the perfect size! We flew American Airlines to and from Dublin- we were able to use our bag as our carry on - no problems or questions. Stuffed full as 51 days is a long time! Flew smaller airlines between countries in Europe- still no problems using as a carry on! Quick to pack since we used packing cubes. Due to the awesome back support it is a little funky shaped along the back- but no difficulties with it. Can't wait to start using it on weekend adventures :)
Fantastic bagpack, but why differences in features?
Sebastian
Vancouver
August 25, 2016
I bought this backpack to find an optimum size and fit to go for overnight hikes while walking at a good speed to get a good workout. I've got the Aether 70l which is an overall great pack for multiple nights. For one night though a bit too big. Below 40 turned out to be too minimalistic for me, so 50 seems just right and the suspention system is fantastic if you want to move fast and you become really hot. What really is disappointing about this pack is the differences in features from 50 to 60 litres? Why would Osprey chose to do that? With a pack this size and load capacity you still have the same requirements for carrying an isolation sleeping pad when it's cold and you'd want the access to your stuff from the side zippers. I don't understand why you'd think customers using this bag with 50l have different needs than customers carrying 65l in this particular aspect. I'm actually thinking about returning this pack just because of that.
Almost good enough to buy
Disclaimer: I don't own this pack, but I did wear the 50L version loaded with 20 pounds around the REI store for a long time testing it out. It was a pretty comfortable pack and fit pretty well. I liked the amount of space, the pockets, and the flexibility it offered. I almost bought it. Why didn't I? Simply because it didn't have sleeping mat straps on the outside bottom. I have no idea why, and I found it very interesting that the 65L version, and most other Osprey packs do offer this, but for some reason they decided not to put any on the 50L version. Anyways, if that's not a big deal to you, go for it, I think you'll like the pack. For me, it was a deal-breaker, especially with 50L being on the smaller side for a long weekender type of pack where you don't want the sleeping mat taking up significant space. Please add sleeping mat straps!
this is not the one for me
Natural the backpacker
Bronx, NY
May 30, 2016
Looks great. Has all the bells and whistles minus a rain cover. A bit hefty. I am slim so when I adjusted the hip belt It was as far in as it could and just felt like it needed to be tighter. The hip belt is so bulky that when walking up stairs for example it wouldn't allow me to take a big step up without it restricting my forward leg motion. the crease in the hip belt were the black fabric meets the grey mesh was digging into my hip the whole 45 mile hike. It was not a comfortable pack that I was hoping for.
Great bag but could be better
Renaissance Man
San Francisco, CA
May 12, 2016
This is my very first Osprey and I wanted to like it a lot but after several trips, there were some issues that I couldn't live with. I'm 5'5" athletic built (Triathlete, Wrestler, MMA, etc), ended up getting a small which is only 47L. Pros: Light weight, tough material, cool style, overall great quality bag. Cons: No sleeping bag strap(they should explain why), the hip straps tends to flex in all the time, you have to really work at prying it open. Anti Gravity hip area kept pushing my pants down. If you're a minimalist this bag would be great. Having 2 or 3liters more would've been perfect for my size and what I needed to bring. 47L really forces you to think and adjust your gears. I had to re-buy several items to meet this bag's request. If you need more volume, get the Atmos 65, that has more room and two sleeping pad straps in front of the sleeping bag compartment. Or get the Aether 60, that too has pad straps. Or you can jerry rig it like me and use the ice pick loop and attach strap buckles to it.
I love this pack !
Andrew
Vancouver Canada
March 06, 2016
I love this pack . I have had it almost a year and it was well worth the money. One thing that I like that many packs do not have is the ventilation on your back. it keeps you cool in the simmer.