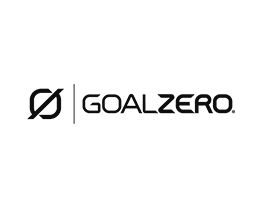 Item #: 332160951
Reengineered to be lighter and smarter, the Nomad 7 Plus Solar Panel has the innovative technology to charge USB devices directly from the sun. Detachable kickstand for modularity and power-flow indicator ensure the best solar charging experience.
Features:
Charge phones and USB devices directly from the sun. Features a dynamic auto-restart and intelligent electronics that optimize output to match the device
Easy-to-read LED indicator displays strength of solar conditions. Receive immediate feedback on panel-to-sun placement to improve solar charging experience
Detachable kickstand provides optimum angle placement, natural shade for charging devices and a vented pocket for temperature regulation. Weatherproof layering easily sloughs rain and snow
Real-time environmental analysis automatically adapts
Receive immediate feedback for optimizing panel-to-sun placement
Vented kickstand and smart, interchangeable outputs meet
Ideal for Guide 10, Switch 8, Smartphone, GPS, Headlamp
Specifications:
Solar Capacity: 7W (8-9V)
Power Output: USB 1A (5W max)
Weight: 460 g / 16.2 oz.
Cell Type: Monocrystalline
Ports: USB, Solar Port (8 mm), Mini Solar Port (2.5 mm)
Dimensions (unfolded): 22.9 x 3.8 x 43.2 cm / 9" x 1.5" x 17"
Dimensions (folded): 22.9 x 3.8 x 16.5 cm / 9" x 1.5" x 6.5"