Help restore Canada's outdoors!
We are currently facing one of the most urgent and complex challenges of our time, climate change. Today, millions of people are already exposed to the effects of biodiversity loss and damaged ecosystems. There has never been a more crucial time for us to take action.
At Atmosphere, we pride ourselves in facilitating the connection between our communities and the outdoors. We believe that everyone should have the opportunity to access and enjoy Canada's outdoor playground. This is why we are so excited to announce that we have pledged to plant 1 MILLION TREES and KELP to help restore and rewild Canada's forests and oceans, from coast-to-coast!
Forests play a crucial role in fighting climate change and sadly, the world has lost one-third of its forest - an area the same size as the whole of Canada! This commitment helps to rebuild and safeguard Canada's beautiful outdoors so that future generations can continue to connect with, and enjoy, the benefits of nature for years to come.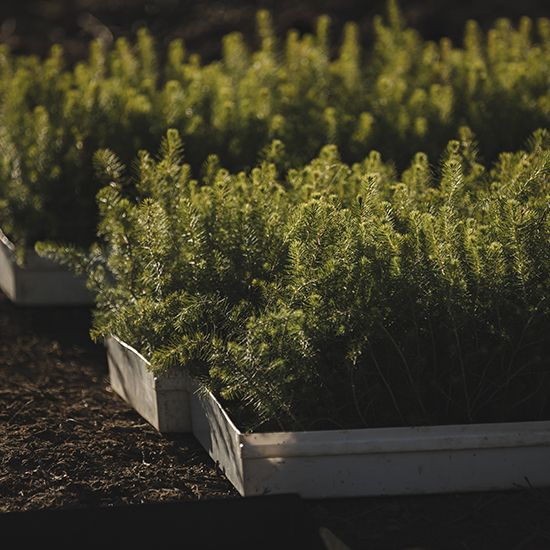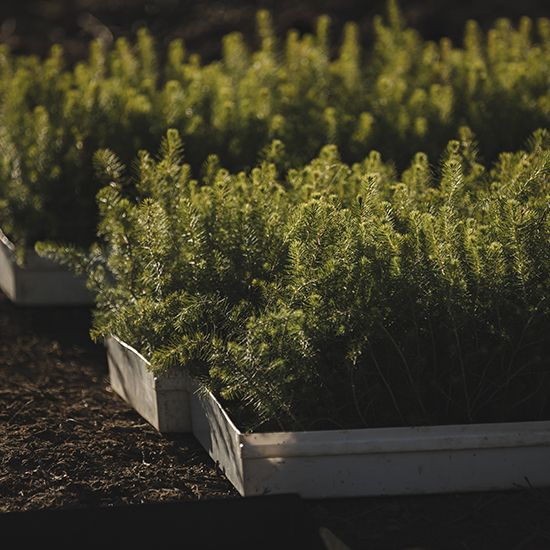 Join the Cause and Donate In-store!
We are stronger together! Join the cause by donating in-store during check out at any of our Atmosphere locations between December 5 – December 18. Your support will contribute to planting 1 million trees and kelp across various planting sites in Canada. This commitment helps to rebuild and safeguard Canada's beautiful outdoors so that future generations can continue to connect with, and enjoy, the benefits of nature for years to come.
Find Your Nearest Store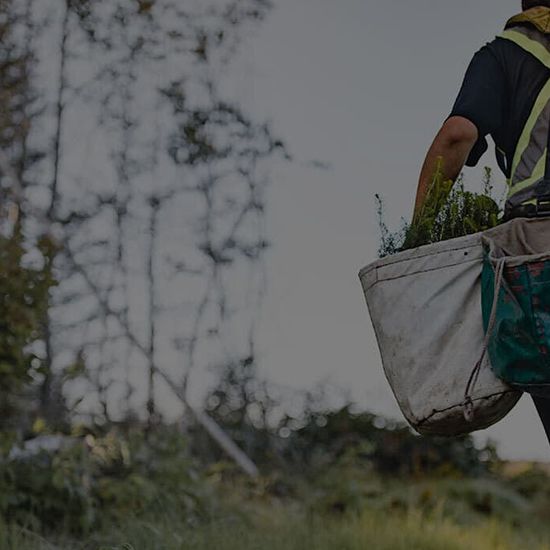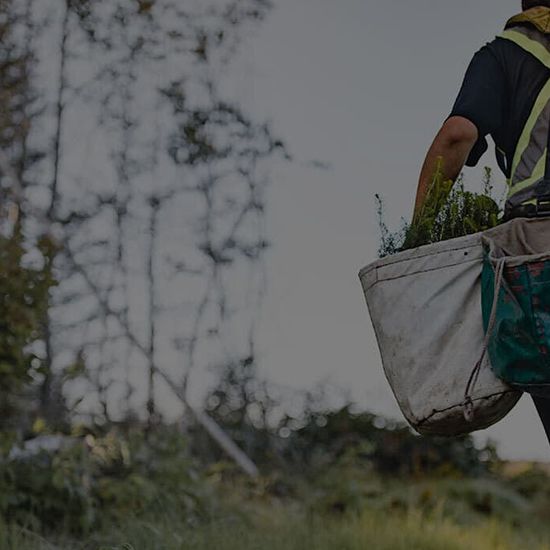 Acadian Trees
Red and White Spruce, Red and Jack Pine, Sugar and Silver Maple, and White Cedar trees are some of the more than 60 different species that can be found in Acadian forests. Today, over 99% of original old Acadian forests have been lost. These forests provide critical habitat for many different mammals, and are important areas for breeding bird populations. In addition, Acadian forests, when allowed to mature and diversify, are incredible carbon reservoirs.
Kelp
Kelp is considered as a foundation species the whole ecosystem depends on. Critical kelp forest in the West Coast of North America has been declining due to climate change.
The species of kelp being planted include bull kelp, sugar kelp, and winged kelp. Kelp forests are excellent carbon sinks and provide crucial habitat for many species, such as salmon and otters.
Interior Douglas Fir Trees
Natural regeneration after severe fires can take 40-50 years. In some cases, natural forest regrowth will not be possible and the area may be replaced by a bushy shrubland and the original forest will be lost for good. Tree species are chosen for their ecological suitability as well as ability to withstand shifts in climate with increased global temperatures. This includes the following tree species: Douglas-fir, lodgepole pine, ponderosa pine, hybrid spruce, and western larch.
VERITREE FAQ
Who is SportChek and Atmosphere working with to plant trees? What is veritree?
SportChek and Atmosphere are working with veritree, a technology platform that connects verified restoration projects with sustainably minded companies, and their Canadian planting partners, to take restorative actions. veritree's platform collects ground-level data throughout the lifecycle of a project, from seed to tree, to verify the impact of our efforts in real-time.
Where are the trees and kelp being planted?
We're helping to reforest and rewild different sites across Canada, from coast-to-coast. Specifically, we are supporting the following projects (from East to West):
New Brunswick – Reforestation of a former logging site
Quebec – Ecological restoration
Ontario – Landscape rehabilitation
Alberta – Post-wildfire restoration
British Columbia – Post-wildfire restoration
British Columbia – Kelp seaforesation off the Sunshine Coast
How many trees and kelp will be planted
SportChek and Atmosphere have committed to plant 1 Million trees and kelp. The split will be roughly 50% trees and 50% kelp.
When will the trees be planted?
By partnering with veritree, we will be working with some of the leading planting partners across Canada. Each planting site that we will be supporting has different planting windows depending on the species of tree or kelp being planted and the local climate. Typical planting projects can take 12-18 months to complete. All of SportChek and Atmosphere's trees and kelp will be planted by the end of 2023.
As soon as the trees are planted, and the planting information has been verified to be complete and accurate by veritree, our company's Impact Hub will be updated to reflect the completed planting session. You can visit our Impact Hub at https://sportchek.veritree.com/
Why is Sportchek and Atmosphere helping to plant trees and kelp?
Nature is one of our greatest allies when it comes to fighting climate change. Restoring nature through tree and kelp planting can benefit our planet, ecosystems, and local communities. Trees and kelp act as carbon sinks, i.e., they absorb and store carbon dioxide through photosynthesis. In addition, trees can help prevent soil erosion, provide habitat for animals, enhance biodiversity, and provide fuel and income for people and communities.
What does it cost to plant a tree?
The cost of planting a tree varies due to many factors including, species, soil condition, location, and climate. The average cost for the 1 million trees that SportChek and Atmosphere are planting is approximately $2.50. This cost also takes into consideration that the trees are being verified, quantified, and sustained.
What will SportChek and Atmosphere do with my contribution?
All monetary proceeds collected for trees will be put towards Sportchek and Atmosphere's restoration efforts via their partnership with veritree.