Jumpstart Month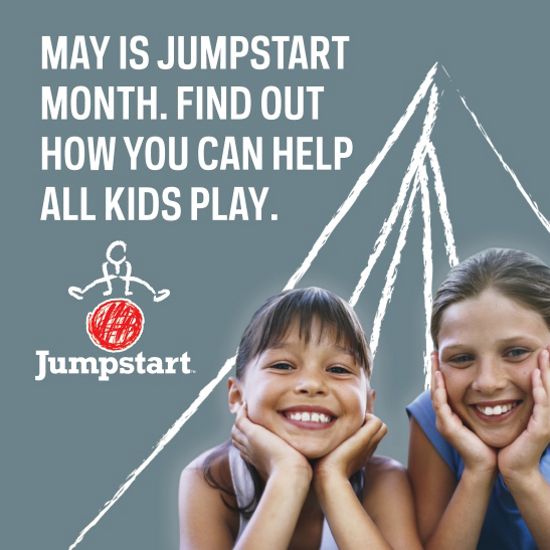 RED BALL CAMPAIGN: Give a $2 donation at any Sport Chek or Atmosphere store between May 1 - 31, 2016 and receive a red Jumpstart ball.
Find an Atmosphere location near you
JUMPSTART AUCTION: Signed jerseys, training packages, sport event tickets and a variety of other great prizes are being auctioned online to raise money for Jumpstart. The auction closes at 5:00 PM MST on May 19th.
ABOUT JUMPSTART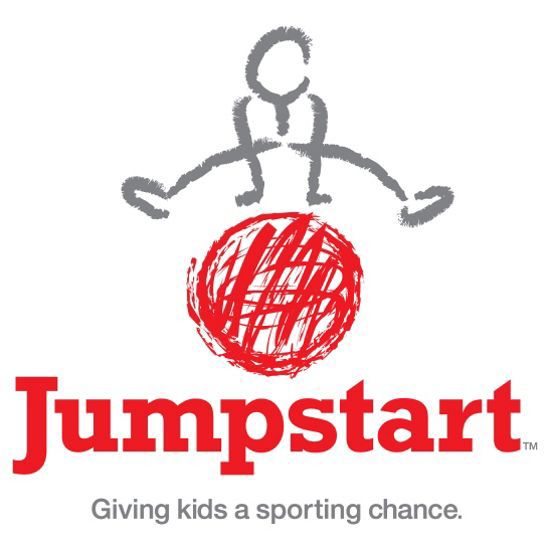 What is Jumpstart? Jumpstart is a national charity with a commitment to local communities. Jumpstart Charities gives kids a sporting chance. Participating in sport helps kids develop physical and social skills. It helps build self-esteem. By helping kids get into the game, we're equipping them with determination. And we're giving them confidence that will extend beyond practices and games. Jumpstart is more than just about getting kids active. It's about giving kids from families in financial need the same chance to participate as their neighbours, their classmates and their friends. Whether it's the chance to try a new sport or to continue with a favourite one, no kid should be left out. The vision of Jumpstart is simple: Canada, where all kids have a chance to fulfill their dreams.
In Canada 1 in 3 families cannot afford to enroll their kids in organized sports. That's almost 750,000 kids every year who want to play, but just can't. Jumpstart can help. Jumpstart funding helps families that need a financial hand with the costs associated with registration, equipment and/or transportation. Jumpstart works with an extensive network of local Chapters in communities across Canada. These Chapters include organizations such as local Parks and Recreation Departments and Boys and Girls Clubs. The organizations that make up the local Chapter help identify kids in need who wish to participate in sports and physical activity.
Money raised within each Chapter stays within the community and goes directly to help kids participate in sport, dance or other organized physical activities.
Since 2005, more than 1 million kids between the ages of 4 and 18 have been helped by Jumpstart. That number grows every day.
VOLUNTEER WITH JUMPSTART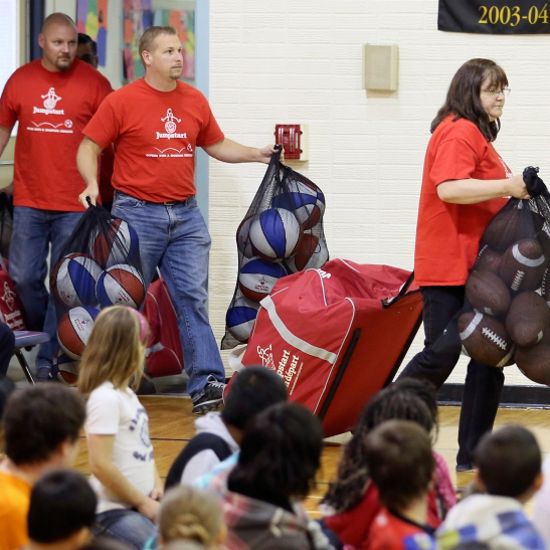 Interested in helping to raise funds for Jumpstart and giving back to the community? Volunteer with our team and help make sure that every kid deserves to play.