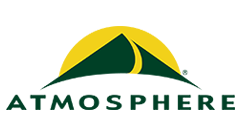 Get Outdoors! Father's Day Gift Guide
What should you get Dad for Father's Day?
That's a great question! How about the gift of adventure? Atmosphere carries all the top adventure gear, from camping to hiking, climbing and more. Is your Dad into the outdoors? Surprise him with a new thermos or YETI mug, backpack, new pair of hiking shoes or some new radios for his next outdoor adventure! Get started with Atmosphere's Father's Day gift guide now!
Gift Categories
Shop a selection of gift ideas for Dad:
Quick Gift Ideas
Need a quick gift idea? How about one of these?
Father's Day Gifts At Atmosphere.ca
From Satellite Communicators with GPS to a pair of hiking shoes, we've got all the best gifts for Dads that love the outdoors. Make Father's Day a memorable one this year with a new set of cook wear or a hydration waistband. Ditch the conventional chocolates or set of tools and get Dad something that really speaks to his personality. Shop Atmosphere.ca for all the top Father's Day gifts. We've got gifts for $15 and gifts for $150. What should you get for Father's Day? There's so much to choose from!