Cyber Monday - 100's of Products 15% Off* - Online Only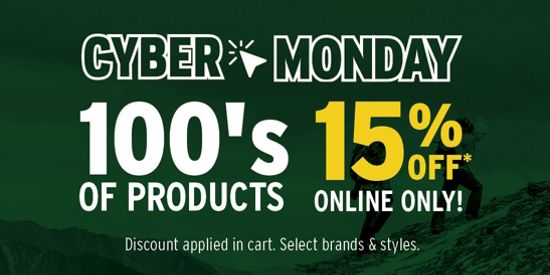 How it Works:

Cyber Monday 15% Off* our ticket price.
Add items to your cart and the discount will be applied.
Excludes Canada Goose, Fitbit, Garmin, GoPro, Yeti, other select brands and items already marked down and items ending in 88¢.
Order must be completed by November 28th, 2017 1:59 AM ET to qualify.