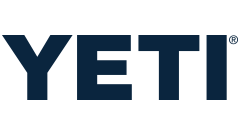 YETI
YETI makes gear that's built for the wild— raging rapids, grizzly bears, and extended backcountry treks included.
Since 2006, YETI has designed even more products to stand up to the hazards of the wild. That way you can stay out longer, travel farther, and live harder. No matter where the wild takes you, there's a YETI ready to tackle your next adventure head on.
YETI products are built to be so tough, you should never have to buy another YETI Cooler, YETI Coffee Tumbler, YETI Bucket – YETI anything – ever again. But you might find it so indispensable, that one isn't enough. Their products are built to endure the most grueling, the most remote, and often the most fun adventures you can pull off.
YETI Presents
YETI Ambassador Lauren Spalding is a paddling world champion – learn more about what drives this inspiring woman and shop her YETI picks!
Shop Lauren's Favourite's Here
ABOUT YETI
YETI builds products to help you stay out longer, travel farther, and go harder. So no matter where the wild takes you, you can outlast it.
YETI began with a simple mission: build the hard coolers you'd use every day. Now YETI products have expanded from Hard and Soft Coolers to Drinkware, Waterproof Bags, Cargo, and Outdoor Living products. All built to take whatever the wild can throw at you.