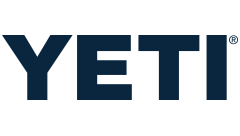 Yeti
YETI makes gear that's built for the wild— raging rapids, grizzly bears, and extended backcountry treks included.
The founders grew up on boat decks and deer leases, where gear improved every year – except coolers. They lost good times to handles that broke and lids that caved in. And they always outlasted the ice. They tried every modification, but cheap equipment will always be just that. Deciding to never settle again, they founded YETI to build the cooler that could stand up to your adventures, and still bring cold drinks to the cleaning table or campfire afterwards.
YETI has applied the same over-engineering principles to create their Rambler Collection - Lowball Cups, Mugs, Tumblers and Bottles that are durable and rugged to withstand life's challenges in the field, on the lake or at the farm.