Reach your pinnacle in layers to built to thrive above tree line. With our most breathable-waterproof technology and versatile warmth, Summit Series™ reimagines performance in the highest places.
Go beyond the boundary in layers built to take on new terrain. With the durable, waterproof DryVent™ technology and warmth of our freeride collection, all that's left to do is drop on.
Woven into every thread are the places you go, the people you find and the moments you never forget.
Your Jacket. Your Story.
Shop Jackets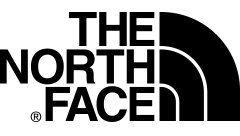 The North Face
The North Face® fundamental mission remains unchanged since 1966: Provide the best gear for our athletes and the modern day explorer, support the preservation of the outdoors, and inspire a global movement of exploration.
+ Read More