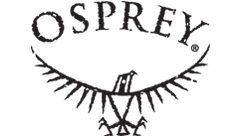 Osprey Packs
Born in 1974 and established in Colorado, Osprey Packs' mission is to create innovative high performance gear that reflects our love of adventure and our devotion to the outdoors. We succeed when we meet the demanding expectation of our most discerning customers and they are proud to use our packs.
New Arcane Series
Designed for the urban warriors, the new Arcane series brings comfort, intelligent design and timeless style in a ready for anything and every day package.
New Ozone Duplex
A two-in-one carry-on solution for the savvy travelers who spend as much time on the road as they do at home.
Osprey 40 Years in the Making
Osprey Packs celebrated our 40th anniversary in 2014. In the first of four fascinating installments, learn about the people and the places behind the product.
Shop All Osprey
Osprey
Since Osprey was founded in 1974, every single product design bearing the Osprey name has passed through the hands of owner and founder Mike Pfotenhauer, undergoing relentless scrutiny. From stitching the first lines of custom-fitted packs, to meticulously designing innovative products with intuitive features, to forging personal relationships with the sewing operators who construct the packs, Mike has been the unbreakable thread that makes Osprey a company like no other.
+ Read More