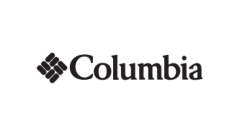 Columbia
Being an industry leader in outdoor apparel and products takes passion, and an understanding of people who love the outdoors as much as we do. That's why, from cutting edge technology, to our innovative heritage in Bugaboo, our jackets, pants, fleece, boots, and shoes are all tested tough so you can enjoy the outdoors longer.
Women's Lindores Insulated Parka
Built to keep you warm and dry in all the right places, this long winter jacket is perfect for everyday commutes and adventures.
Men's Horizons Pine Interchange Jacket
With its innovative 3-point interchange system, the Columbia Horizons Pine Interchange Men's Jacket works like two winter coats.