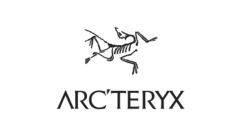 Arc'teryx
Located in the Canadian Coast Mountain wilderness, Arc'teryx is built on the principle of obsessive, precise design and production. A unique in-house manufacturing and design centres allow Arc'teryx to constantly evolve and build products the right way. Timeless quality, intuitive design and simplicity result in unrivaled performance at the point of extreme need.
Beta Series Jackets
Waterproof, breathable, GORE-TEX jacket
Women's Oriel Leggings
Comfortable, durable legging for climbing and everyday life.
Arc'teryx
Originally named Rock Solid by founder Dave Lane, the company's first line of products was based around climbing gear for the Canadian wilderness. The company name was changed to Arc'teryx in 1990 to reflect the company's vision to create disruptive, evolutionary, innovation within the outdoor apparel industry. Using heat laminate technology, the Arc'teryx team designed and marketed the Vapor harness, which became the company's best-seller. In 1993, Arc'teryx released the Bora backpack using the same Vapor technology. In 1996 the company adapted the technology for its new line of outdoor technical apparel. Nowadays, Arc'teryx, based out of North Vancouver, British Columbia, produces men's and women's Gore-Tex, down and insulated jackets, vests designed for outdoor adventures in Canada, as well as tops, bottoms, footwear, backpacks and accessories. Arc'teryx outdoor apparel is available at Atmosphere.ca